This week we observed both Veteran's Day and the 100-year anniversary of the armistice that ended WWI.
In light of that, we thought we should highlight Page Field, the general aviation airport located right here in Ft. Myers, Florida.  Page Field is named for Captain Richard Channing Moore Page, a Ft. Myers native who as a young man became a WWI hero.
Photo Credit: News-Press
At the onset of the war, Page, then 24, dreamed of becoming an American fighter pilot.  Despite being initially rejected by recruiters, the determined would-be aviator kept applying until he was finally accepted.
And it's a good thing he did.  Page went on to receive the Distinguished Service Cross for "extraordinary heroism" and France's Croix de Guerre for a reconnaissance mission in which he was attacked by six enemy planes and sustained heavy damage, yet still managed to pilot his plane back to his home airfield.  After he landed safely, 35 bullet holes were counted in his aircraft.
Captain Page returned to Florida after the war and lived there until his passing in 1920.   In 1942, when then "Palmetto Field" was transformed into a training base for WWII bomber and fighter pilots, it was re-named in his honor.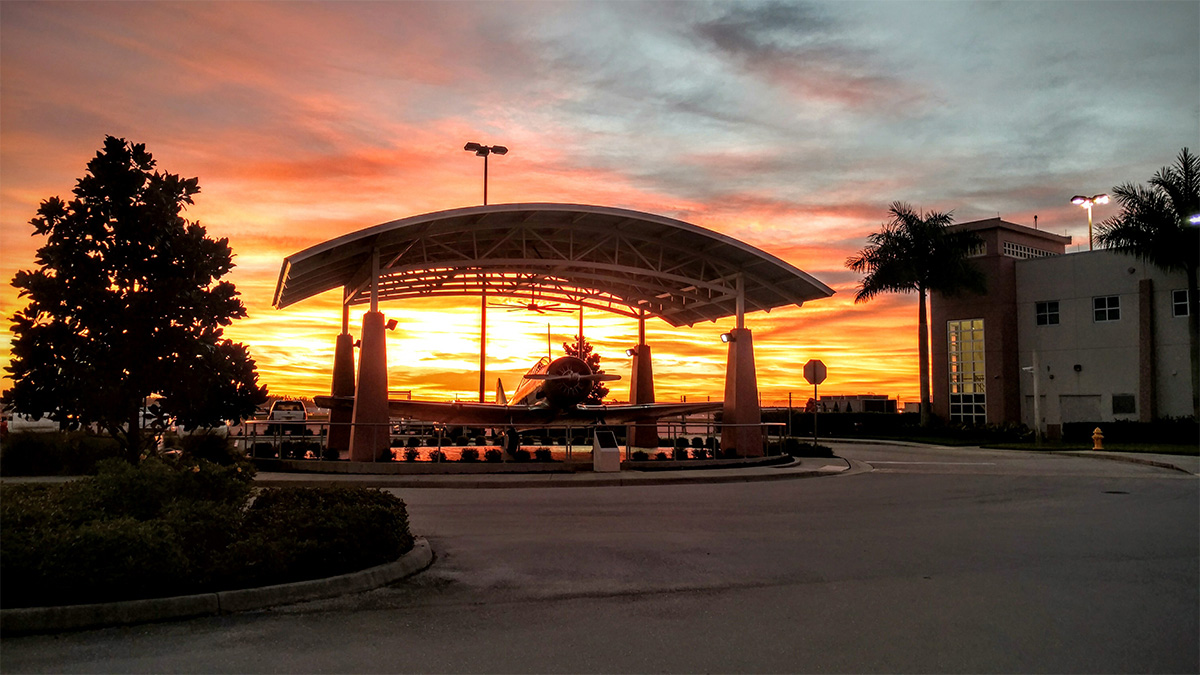 Photo Credit: https://www.baseoperationsfmy.com/facility/
We at South Florida Clothiers South Florida Friday Fun Fact salute Captain Page and all military Veterans in Florida and beyond.
---
South Florida Clothiers:
"As Unique And Stylish As The Place We Call Home"